A complete line of quality residential services is available through Gartman Mechanical which includes all of your hydronic heating needs, forced air, and ventilation. Along with terrific equipment comes with 24 hour professional service.
GMS, Inc.'s residential service division was born of our customers' needs for continued service, repair and maintenance of their mechanical systems. We have built on our solid reputation of developing and installing mechanical, plumbing and HVAC systems and now provide high quality, support services available 24 hours a day.
In addition to providing preventive maintenance, system upgrades and repair/replacement services, Gartman's team of professionals work with customers to devise solutions to other mechanical needs that may arise. We service not only the systems we have installed, but also provide contract services for customers' existing systems.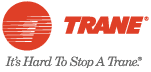 For more information about residential services, contact:
This email address is being protected from spambots. You need JavaScript enabled to view it.